When it comes to food safety, Chicago has a lot of programs to offer. However, BD Food Safety Consultants LLC provides some of the most qualified food safety training in Chicago and Atlanta to clients nationwide. From in-person classes and consultations at our training firms located in the Chicagoland area and Atlanta, to convenient online course offerings, we leverage our 40 years of combined food safety experience. This allows us to offer a comprehensive lineup of programs in Chicago as well as Atlanta.
Meet our Team of dedicated Food Safety Experts. Click on the image below to learn more about us.
Our experience covers a diverse list of food sector categories. We are qualified to train and consult others on the food safety guidelines set forth by the FDA and USDA.
Some of our training courses include:
Preventive Controls for Human Food Courses
International HACCP Alliance Accredited HACCP Courses
FSVP and Intentional Adulteration Training Courses
Online Internal Auditor Training
In addition to our training courses, we are registered  food safety consultants in Chicago and Atlanta. If you need a food safety consultant, we boast some of the best in the field. 
The Importance of Food Safety Courses, Certification and Proper Training
Food safety courses, certifications and proper training programs are important because they directly affect the public's health. Multiple types of businesses come to us for assistance — such as, food manufacturing companies, distribution centers, food packaging manufacturers and more. Our courses are designed to meet the needs of practically any type of business that deals with food or food contact material.
Not only are we equipped to consult with the owners of these businesses to build the most attentive food safety protocol, but we also are prepared to handle training for the employee. Many individuals come to us to get certified in food safety  so they can better their career. 
Working With Us for Food Safety in Chicago, Atlanta and Beyond
When you are dealing with a topic that has so much bearing on the success of your food-related business, it is critical to have the most well-equipped food industry consultant Chicago and Atlanta have to offer. When choosing us for your food safety training and consulting needs, you reap several advantages, including:
Affordability for small and medium-sized businesses
Courses taught by professional instructors with experience on the given topic
An FDA-recognized online training curriculum that meets the requirements of the Food Safety Modernization Act
Small classroom sizes so attendees maximize their experience
BD Food Safety Consultants LLC tries to make your food safety training as simplistic as possible. We strive to use our years of expertise to properly train every person who comes to us for assistance. Our team is always open to discuss any concerns that potential clients may have about our services. 
Let's Get Started
If you are interested in making sure you or your employees are well-versed in food safety, register for courses on our website by following the links below. You can also contact BD Food Safety Consultants LLC today for additional information. Click the button below to learn more.
FSVP and Intentional Adulteration Training Courses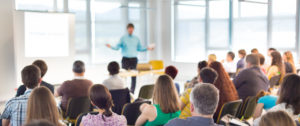 Foreign Supplier Verification Program Course offered by BD Food Safety Consultants is the FSPCA curriculum.
Intentional Adulteration Courses will be Offered as Soon as Training Curriculum is available
Please click the button below to register to FSVP Course.