PCQI Course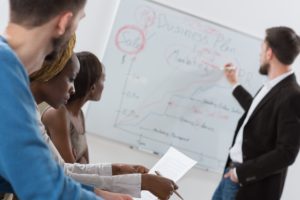 Here at BD Food Safety ConsultantsLLC, we have decades of combined experience educating and consulting individuals in charge of food safety all across the country. We are dedicated to providing professional and experienced assistance to our clients nationwide.  We will work thoroughly with your team in order to develop and implement a food safety system that adheres to all rules and regulations. The work and expertise we offer ranges from the development of food safety plans and food safety (including PCQI training courses) to assistance with complex audit preparations. One of the many training services we offer and perhaps one of the most sought after is FSPCA PCQI training course. This course is an in-depth and will cover all elements of a food safety plan that companies are required to have under FSMA ruling. This training is the best way to become PCQI certified. Get started today by registering for your 
PCQI Course
. Or contact us about our other food safety training courses and consulting services.
PCQI Training Courses
At BD Food Safety Consultants LLC, we offer a variety of food safety training and consulting services nationwide. We have over 45 years of cumulative experience in the food safety industry, assisting companies and individuals with implementing 
food safety systems
. Our experts will be with you from start to finish regarding the food safety process in order to ensure you have been properly trained and are prepared to handle food according to FSMA guidelines.
FSPCA PCQI Training Course
Our PCQI training courses are registered by the FSPCA (Food Safety Preventative Controls Alliance). These courses should be taken by anyone who is responsible for food safety and anyone who partakes in food safety-related duties. FSMA requires that Food Companies have Preventive Controls Qualified Individuals available. Taking our FSPCA PCQI training course and other Preventative Controls for Human Foods training is one of the best ways to become a PCQI and prepare for FSMA compliance. You will learn how to develop, implement, and maintain a food safety plan. The course spans2,5 days for a total of 20 hours and all courses are registered with the FSPCA.
Learn More About Our PCQI Courses
Our PCQI training courses are conducted out of our facility in Naperville, IL To learn more about our PCQI training courses or if you have any questions pertaining to our other courses or consulting services, call us today at 
815-641-6404
. Or simply 
fill out the contact form 
on this page and we will get back to you as soon as possible.
Contact Us
Fields marked with an
*
are required