FSVP Training Courses offered by BD Food Safety Consultants LLC is FSPCA FSVP curriculum recognized by FDA. Foreign Supplier Verification Program (FSVP) requirements are part of FSMA (Food Safety Modernization Act), which was established in 2011. The final rule given in the FSMA FSVP Rule (21 CFR 1 Subpart L) requires that importers perform certain risk-based activities to verify that food imported into the United States has been produced in a manner that meets applicable U.S. Food Safety standards and provides the same level of consumer safety as food made in the US. These activities include hazard analysis of imported foods, evaluation and approval of foreign supplier, verification activities, reanalysis and corrective actions. FSVP course offered by BD Food Safety Consultants covers off of those activities and will prepare your business for FDA regulatory inspection. Learn more about this great training resource below. FSVP training is offered to human and animal food importers and foreign suppliers exporting their foods to the United States.
Meet your FSVP Lead Instructors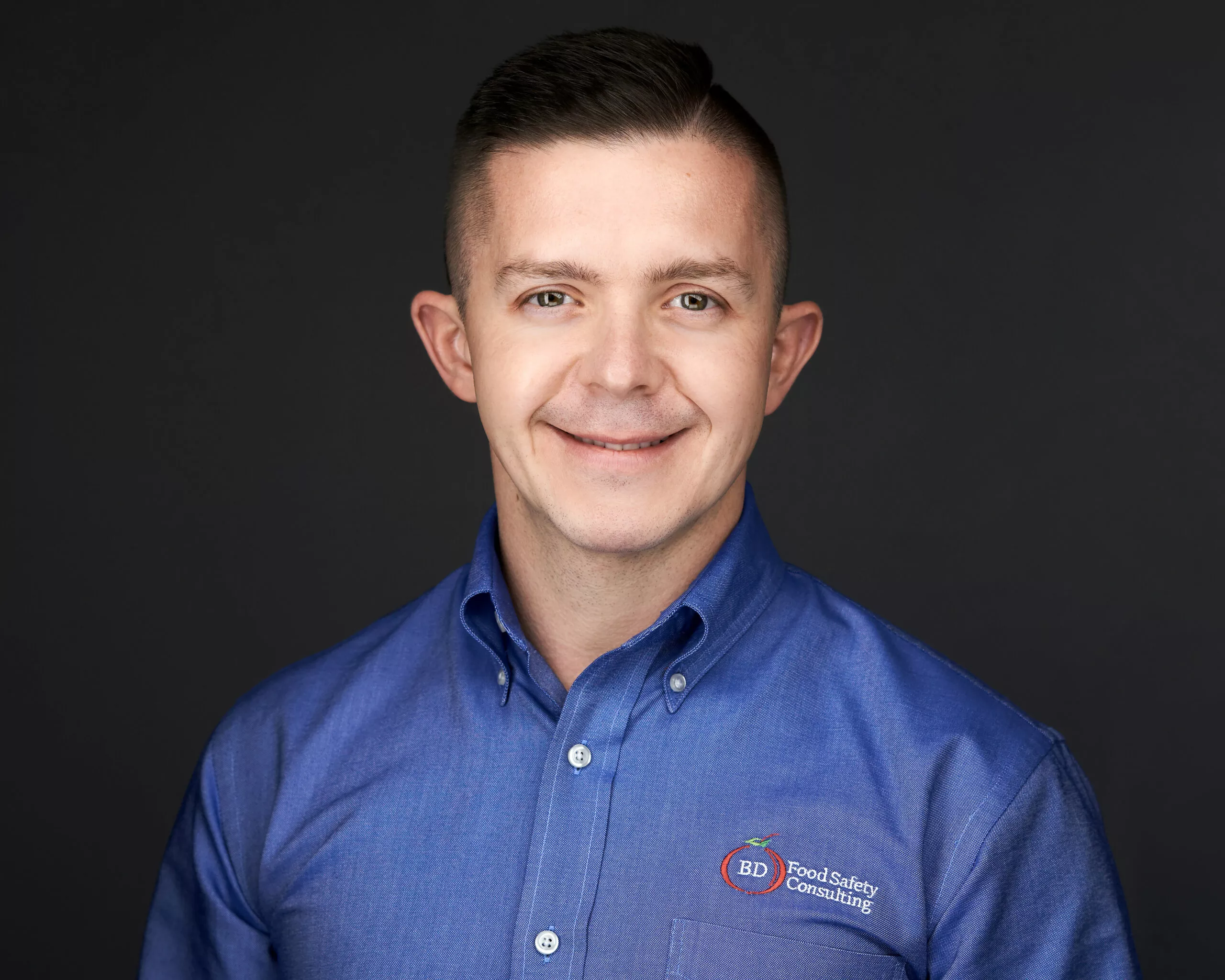 Bart Dobek
Lead Instructor
Visit Bart's LinkedIn profile web page to learn more about his experience and background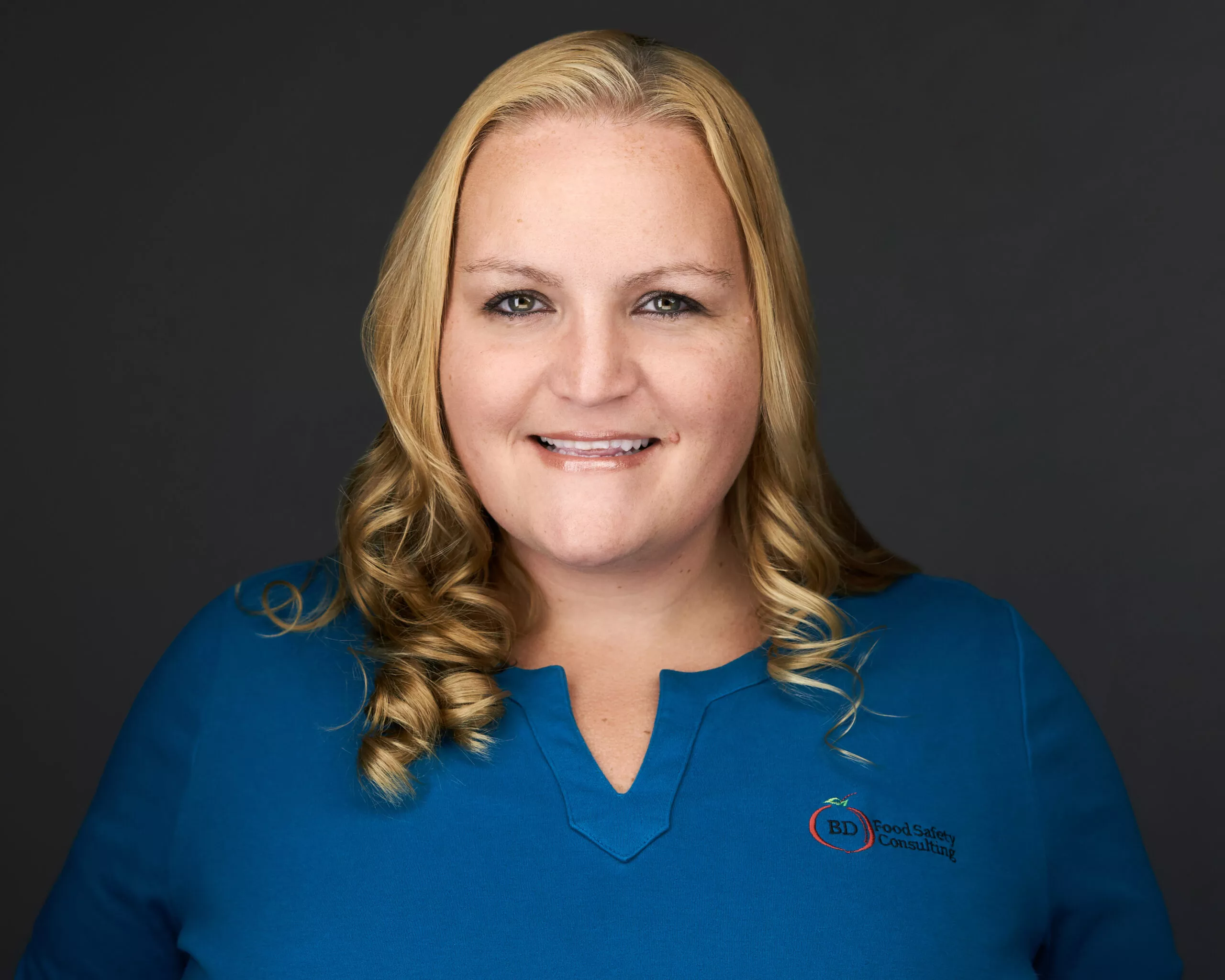 Lauren Daley
Assistant Instructor
Visit Lauren's LinkedIn profile web page to learn more about her experience and background 
Learn More About Online Live Course Criteria
Course Access – You will receive a webpage link to Zoom or GoToMeeting. Please follow instructions to access the course.
WE ASK THAT YOU LOG IN 15 MINUTES BEFORE THE START OF THE CLASS TO ALLOW EXTRA TIME FOR CORRECTING POTENTIAL ISSUES.
Visual contact during the course
FSPCA requires that Instructors always maintain visual contact with participants throughout the course.
System allows for webcam sharing and this function will be activated at the start of the class. Please ensure your webcam is working properly before the class. You can test your webcam by clicking on the link below:
https://www.onlinemictest.com/webcam-test/
No more than 2 participants use one device (laptop, computer). All participants must be clearly visible in the webcam.
This Online course requires participants to share their work results and respond to questions. All participants must have audio connectivity (no exceptions). Please test your audio functions by using the link below:
https://www.onlinemictest.com/
We Strongly recommend using a headset to minimize background noise.  Participants will work in breakout sessions with other team members on completing group exercises. Please ensure you are in a quiet area with no external noise or other people talking.
FSPCA's attendance Policy is very strict. It is required that course participants attend the full length of the course. Participants arriving late, leaving early or being in and out throughout the course will not receive their certificates. Late arrivals to the course will result in registration cancelation.   
Successful completion of the course and work evaluation
There will be no pre and post assessment. Successful completion of the course is determined based on the attendance – see 4) Participation – and completing Group Exercises. Participants will fill out Exercise Workbook electronically and share their work results during the class. Additionally, at the end of each day, participants will email the instructor completed exercises.
Training Materials and Certificates
Training materials are provided in Electronic Copy only. If you wish to obtain a hard copy of the materials, please visit https://bookstorefspca.ifpti.org
FSPCA Certificates will be emailed to participants at the end of the course.
Online Live Session Recordings
As a reminder FSPCA's Online Live Courses are recorded per FSPCA's requirements. Recordings are made solely for Lead Instructor evaluation by FSPCA and are not shared with any other entity.
Per FSPCA requirements, all participants must provide picture identification prior to the class. You may scan and email a copy of your Driver's License; State issued ID or other picture documents or present it to the camera at the beginning of the course. BD Food Safety Consultants do not store any of the personal or sensitive information (ref. privacy policy on www.bdfoodsafety.com).
 Training Location & Times
Chicagoland – BD Learning Center – 600 W 5th Ave, Suite B, Naperville, IL 60563
12 hour course, Course Times: Day 1 8:00 am CST– 5:00 pm CST, Day 2, 8:00 am CST – 12:00 pm CST.
Online Live Courses are conducted via Zoom. Online Class Times are in Central Standard Time.
 Pricing & Course Details
Price per person: $499, (5% off for 3 or more participants, 10% off for 5 or more participants) – Price includes FSPCA's certificate fees. Hard copies of training materials are provided to participants at no cost in classroom courses only.
Private FSVP Training Session 
BD Food Safety Consultants offers private FSVP Training sessions either on-site at your company, selected locations, online via zoom, or in our Training Center in Chicagoland in Naperville, Illinois. You can have between 6 and 15 participants in a private FSVP course. For in – person classes, training materials are provided in hard copy. In addition, we can provide training equipment such as projectors and flip charts. Contact us today regarding your private FSVP training course by clicking the button below.
The Importance of FSMA FSVP Training
FSVP training is important for several reasons. For one, it provides proper education on regulatory requirements for imported food, which is something that can be lacking in other food safety training programs. Food Safety standards associated with imported food can be somewhat different than what the standards are here in the U.S. This is simply because of the origins of the product and products not being produced under the same industry and food safety guidelines as domestically produced products. FSVP Requires that imported foods meets the same level of public health requirements as food made in the U.S. According to this regulation food importers have the responsibility for assuring that foreign food was made according to US legislation. Importers must conduct series of risk based activities such as hazard analysis, assessment of supplier's food safety system and others to verify their foreign suppliers. Successfully completing this course will help you to understand the FSVP requirements and how these requirements can be met in your particular circumstances. This training curriculum was created for food importers and foreign suppliers. 
Who Needs FSVP Training?
Importers of human and animal food to the U.S. must have the FSMA FSVP program in place. The program is required to assure food manufactured in other countries and brought to the U.S. provides the same level of public health protection as the preventive controls or produce safety regulations, as appropriate, and to ensure that the supplier's food is not adulterated and/or misbranded with respect to allergen labeling. Therefore, any business professional or company utilizing foreign-sourced foods or ingredients needs proper training.
A few examples of professionals and types of businesses that require this training include:
Food importers located in the United States
Brokers and exporters of foreign food
Grocery stores that buy inventory from international suppliers
Restaurants that source overseas supplies for fresh food preparation
Representatives who handle the importation of foreign food
Foreign Suppliers 
The Role of FSVP Courses
The online and classroom FSVP training courses offered by BD Food Safety Consultants LLC consist of a curriculum developed by the Food Safety Preventive Controls Alliance (FSPCA). This course will provide participants with the knowledge needed to implement the requirements of the FSVP rule and build and implement a proper FSVP program.
FSVP courses involve:
Understanding the proper documentation processes for foreign foods
Getting to know foreseeable hazards with foods from certain places
Conducting hazard analysis of imported food
Evaluating a foreign supplier's performance
Familiarizing yourself with risks that can be posed by adulterated food and foreign supplier 
Learning how to determine, conduct and document supplier verification activities 
Why Choose BD Food Safety Consultants LLC for FSVP Training?
Finding the right FSVP training provider is critical. You must have a provider that follows the standards set forth by the FSPCA.  BD Food Safety Consultants LLC are qualified to instruct and teach number of food safety curricula including FSVP course. We offer our courses in Chicago, and online via zoom. Our instructors have over 45 years in combined food safety experience and have taught hundreds of food safety and regulatory training courses over the years. 
Compliance with FDA regulatory requirements has never been easier. Start your journey to compliance today by attending our online live FSVP Course. Contact BD Food Safety Consultants LLC today for more information