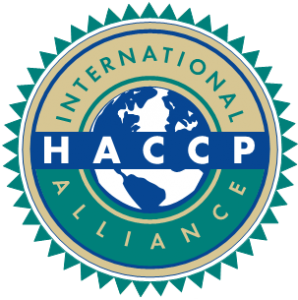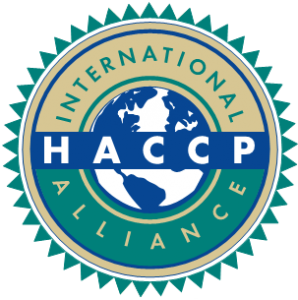 WHAT IS HACCP, HACCP CERTIFICATION?
HACCP (Hazard Analysis of Critical Control Points) is a management system in which food safety is addressed through the analysis and control of biological, chemical and physical hazards. HACCP provides a systematic approach to these hazards that can cause your food to be unsafe and designs measurements to reduce these risks to a safe level. HACCP system is critical to your compliance with national and international legislation. The HACCP system meets the requirements of the Codex Alimentarius Commission established by FAO and WHO to set codes of practice and internationally recognized standards pertaining to food, food production, and food safety. The Commission's main goals are to protect the health of consumers and ensure fair practices in the international food trade. It can also be used to fulfill governmental requirements (FDA / USDA) and to support the requirements of GFSI standards such as SQF, BRC, IFS or FSCC 22000.
Our course is an accredited HACCP course by the International HACCP Alliance.
Training Location: BD Training Centre – 600 B W 5th Ave, Naperville, IL 60563
Price per person – $499 (5% off for 3 or more participants, 10% off for 5 or more participants) – Price includes training materials and certification fees.
16 hour course: Course Times: Days 1 & 2 – 8:00 am – 4:30 pm
Dates & Registration
Date
Location
 

Registration  

 
January 10 & 11,

2019

 

BD Training Centre

Naperville, IL

March 7 & 8, 2019
BD Training Centre
Naperville, IL

 

May 2 & 3, 2019 

BD Training Centre

Naperville, IL
We offer training at your location for groups (7 +). Contact us for more details.