HACCP Courses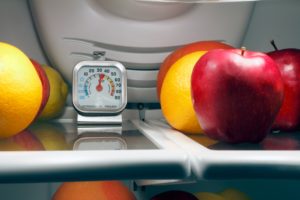 Here at BD Food Safety Consultants LLC, we have decades of combined experience in the food safety industry. We strive to educate and keep people who are tasked with food safety informed on any and all changes. This includes legislation and other safety standards. We understand the depth of responsibility that goes into managing food safety and we assist you in implementing systems that will keep you up to code and make sure any food served has been through the necessary safety protocols.
One of the most effective ways of keeping you informed and up to date is through training and that includes our PCQI and HACCP courses. Our courses are accredited and offer thorough insights into what is required of you when handling food and implementing a safety system and protocol.
To register to our HACCP Course, please CLICK HERE. For more information on our HACCP courses or if you have any questions about our other areas of training or about consulting services, give us a call today at 815-641-6404. You can also get in touch with us by completing the easy to use contact form located on this page and we will return your inquiry shortly.
HACCP Training Courses
HACCP (Hazard Analysis of Critical Control Points) is a management system that addresses food safety through analysis and control of biological, chemical, and physical hazards. HACCP training course will educate you on this systematic approach to these types of hazards that can lead to your food becoming unsafe. You will also be taught how to reduce these risks and return your food to a safe level.
Taking these courses is of extreme importance because having a HACCP system in place is necessary in order to comply with national and international legislation. The main mission of the Codex Alimentarius Commission is to protect the health of consumers and our HACCP training courses will assist you in complying with these standards and legislation.
Accredited HACCP Courses
We offer accredited HACCP courses that cover a span of 2 days. Our courses are accredited by the International HACCP Alliance and total 16 hours of coursework. These courses cover GMPS, pre-requisite programs, the 7 principles of HACCP, HACCP development, and last, effective HACCP implementation.
The HACCP training courses we administer take a systematic approach to the hazards that can cause your food to be unsafe through contamination and other ways. We put in place measurements to reduce these risks to a safe level. These courses can also be used to fulfill government requirements (FDA/USDA).
HACCP Courses with BD Food Safety
To register to our HACCP course, please CLICK HERE. To learn more about our available HACCP courses or if you are interested in learning about our other training courses or consultation, call us today at 815-641-6404. Or you can reach us by completing the contact form on this page and we will respond as soon as possible.