Our Services
BD Food Safety Consultants LLC offer food safety consulting services to our clients nation wide.
The scope of work we provide includes the following:
We offer International HACCP Alliance Accredited 2 Days HACCP Courses. This 16 hours class covers GMPs, Pre-Requisite Programs, 7 principles of HACCP, HACCP development and finally effective HACCP implementation.

We conduct 2.5 days FSPCA Accredited Preventive Controls for Human Food Training. This 20 hours course covers all elements of Food Safety Plan that companies are required top have under FSMA final rule. FSMA requires that personnel managing food safety system is PCQI – Preventive Controls Qualified Individual. After completion of this course you will be issued a certificate that will satisfy FSMA's training requirements.

We provide complex assistance in getting ready for GFSI approved audits (SQF, BRC). This means we will conduct GAP assessment to start, help in documentation writing and Program development, conduct mock audit and finally provide assistance during the actual audit.
HACCP / GMP Audit Consulting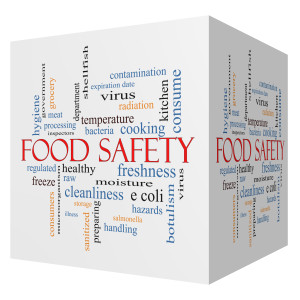 We offer complex assistance in preparations for basic HACCP / GMP audits such as Silliker GMP Audit, NSF Food Safety Audit and AIB Food Safety Audit. We also help in getting ready to customer audits such as YUM! Brands FSA and QSA audits