PCQI Certification
PCQI COURSE REGISTRATION – CLICK HERE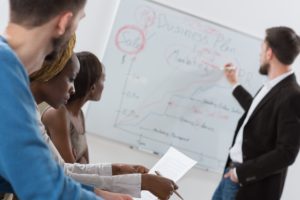 Here at BD Food Safety, we have an experienced team of food safety professionals with over a decade of cumulative experience providing consulting and training services to companies across the country who need to implement a proper food safety system. When it comes to consulting we are with you from start to finish in order to make sure we leave no stone unturned. We provide a comprehensive list of training services that will allow you to earn credentials for food safety including a PCQI certification. To learn more about obtaining your PCQI certification through training or if you would like more information regarding our other training and consulting services, call us at
815-641-6404
today. You can also
fill out the easy to use contact form
located on this page and we will get back to you as soon as possible.
PCQI Certification Through PCQI Training
PCQI training should be attended by all individuals charged with the safety of food and those that partake in food safety-related duties. The Food Safety Preventative Controls Alliance (FSPCA) requires that any person handling and managing the food safety process get certified as Preventive Controls Qualified Individuals (PCQI). Participating in PCQI training to get a PCQI certification is one of the best ways to prepare for FSMA compliance and to learn how to develop, implement, and maintain your thorough food safety plan. Our training materials for PCQI are designed to meet specified requirements and all of our courses are registered with FSPCA. The training course itself is a total of 20 hours and spans two and a half days. The training courses are located in Naperville, IL and you can register from our site.
Learn More About PCQI Certification
For more information on PCQI training to obtain your certification or if you have any questions about the extent of our food safety consulting services, give us a call today at 815-641-6404. Or you can reach us by filling out the contact form on this page and we will respond shortly.