FDA PCQI Training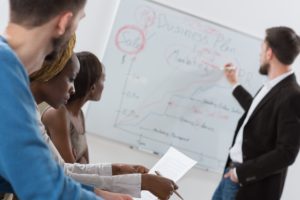 At BD Food Safety, our dedicated team of food safety experts has over a decade of experience providing nationwide assistance to companies looking to implement a food safety system. We work with you from start to finish to ensure that your system is properly running. Our services range from comprehensive assistance with audit preparations to providing FDA PCQI training services for our clients.
If you have any questions about our FDA PCQI training programs and services or if you would like to learn more about our other food safety services, give us a call today at 815-641-6404. You can also fill out the contact form located on this page and one of our knowledgeable team members will respond to your inquiry as soon as possible.
FSPCA Accredited FDA PCQI Training
PCQI training should be taken by any and all individuals responsible for food safety including those that carry out food safety-related duties. It is, in fact, a requirement for all personnel in charge of food safety by way of FSMA. Our training courses for Preventative Controls Qualified Individuals (PCQI) are the best way to ensure you comply with FSMA and properly learn and understand how to carry out a food safety plan.
All of our courses are registered with the FSPCA and we only utilize training materials that meet requirements set by Title 21 CFR Part 117.180. Our courses cover a span of 2.5 days and total 20 hours. Our curriculum is in line with the FSPCA and it is recognized by the FDA.
Register for our FDA PCQI Training Course Today
To sign up for our PCQI training courses or to learn more about our other food safety services, call us at 815-641-6404 today. Or simply fill out the contact form on this page and we will get back to you shortly.